Sofa Hero Covers
Introducing our Sofa Hero Covers, crafted from premium materials, these luxurious covers don't just protect your sofa, but also transform it into a haven of relaxation. Experience the difference and give your living space an beautiful touch with our Magic Sofa Covers.
Sofa Hero Covers
Perfect for households with pets and kids, our sofa covers are very easy to install and machine washable. They are the most effective solution to protect your sofa, all while enhancing its look.
Discover
Thoughtfully curated pillows
Offering thoughtfully crafted pillows, with one thing in our minds, your comfort. Our pillows are made from high quality materials only.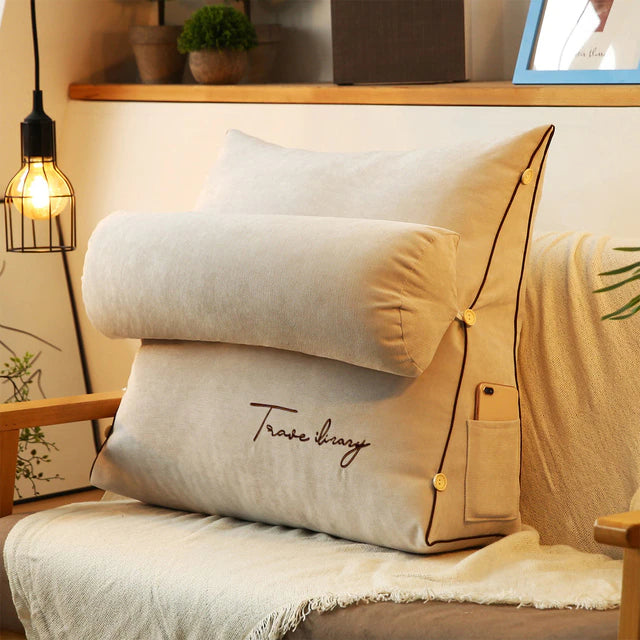 Luxury Backrest Reading Pillow
Ergonomically designed to support your back, upper body & neck, while offering you maximum comfort as you relax. Whether that be in bed reading, or on the sofa watching your favorite show!
Discover
Shop our Soothing Collections
LOVE this pillow!

This comfy pillow is perfect as a backrest for our daybed. The cover is soft and easy to remove for washing. It's just the right firmness to be supportive without being stiff. I'd really like to have a second cover so that I can swap it out while washing the first one. Where can I buy another cover? -Malika Ruby

Relaxing support for your back!

Soft but firm where you need it. Makes watching tv in bed wonderful. -Anastasia Kayle

This is the one!

I have been looking for a pillow like this for years! It is absolutely perfect. It supports my back. I can move the roll up and down for added support on my back or my neck. I can lay on the wedge and put the bolster under my knees. It is very well-made. I love the high quality fabric. Only time will tell to see how well it holds up. I even ordered an extra one for my spouse! -Hailey Harr