Regular price
$80.00 USD
Sale price
$89.95 USD
Unit price
per
Sale
Sold out
Where style meets protection and your furry friend finds comfort!

Crafted with the highest quality materials, Soothing Pet Hero Mat provides a soft and inviting space for your pet to lounge while safeguarding your furniture from the inevitable wear and tear of pet ownership. You no longer have to worry about your furniture turning into scratching boards.
With this cover in place, you'll enjoy peace of mind, knowing your furniture remains in top condition, no matter how much your pet enjoys spending time on it. The soft and plush texture adds an extra layer of comfort , making it the perfect place for your cat to rest and relax after an active play session.
Why you'll love the Soothing Pet Hero Mat? 
Satisfies natural instincts: The scratch-able surface satisfies your pet's innate desire to scratch, promoting a healthy and happy environment for them. Help your furniture floors or couch surface from scratch or stains while ensuring you and your pets' cosiness.
Comfort Fabric: Soothing Pet Hero Mat is crafted from a special comfort fabric that your furry friend will instantly fall in love with. Designed with your pet's comfort in mind, this fabric provides a soft, plush surface that's gentle on paws and perfect for those long, cozy naps.
Anti-Skid Design: Our pet mat bed couch cover features an innovative anti-skid design that ensures it stays securely in place, even during your pet's most energetic moments. It includes special grip-enhancing technology that grips your couch or bed without damaging it.
Scratch Resistant: The innovative fabric resists even the most determined scratching, ensuring that your furniture remains pristine. With our cover, you can preserve the beauty of your couch or bed while giving your pet a designated and safe space to enjoy.

Sizing Chart
Share
View full details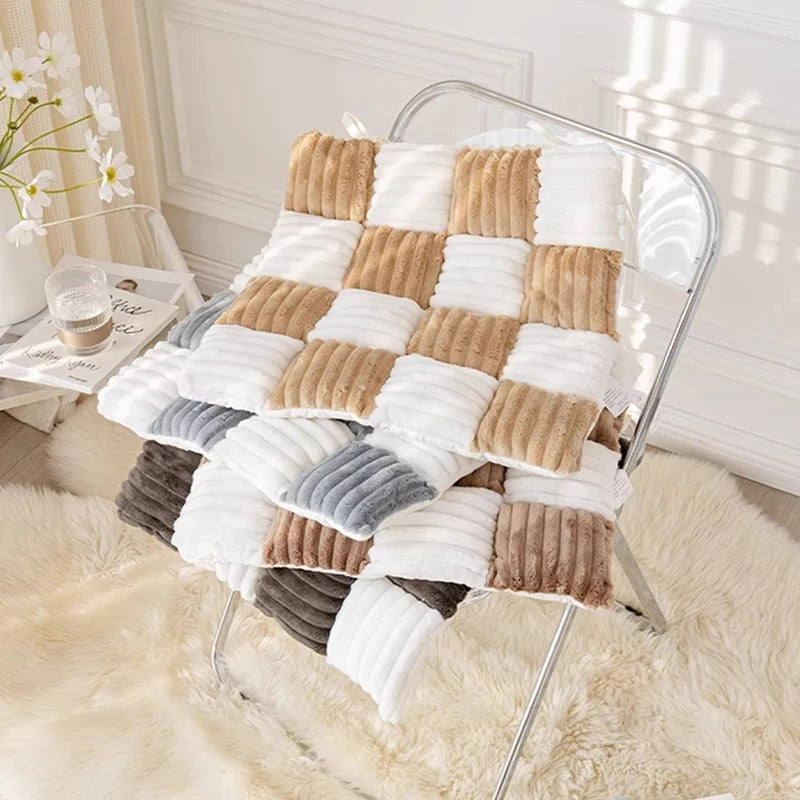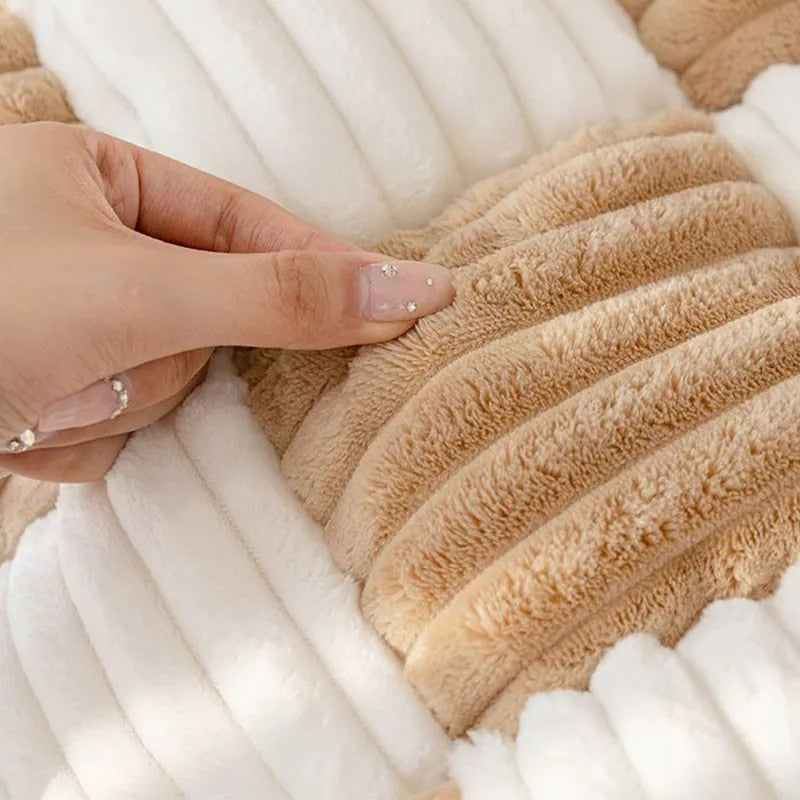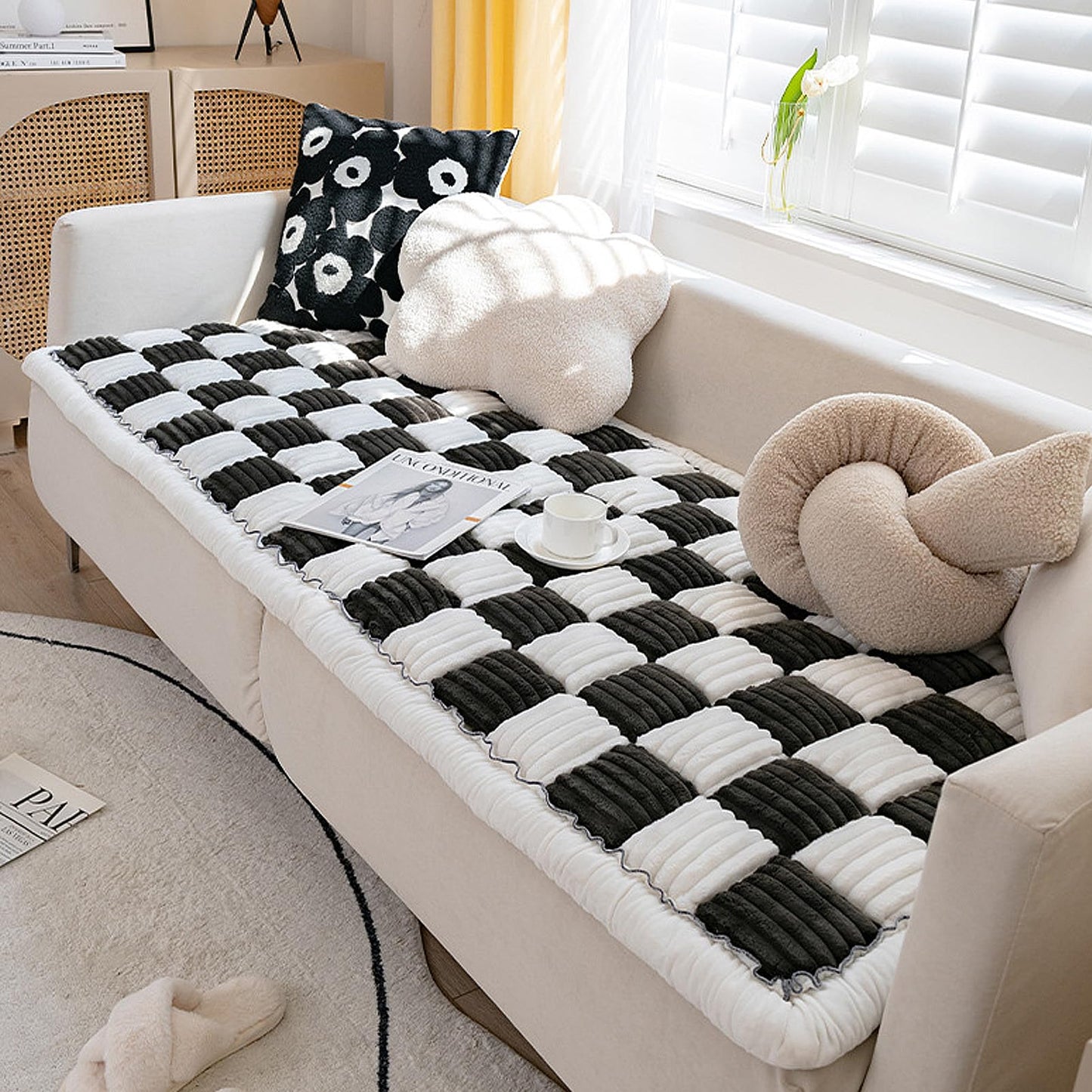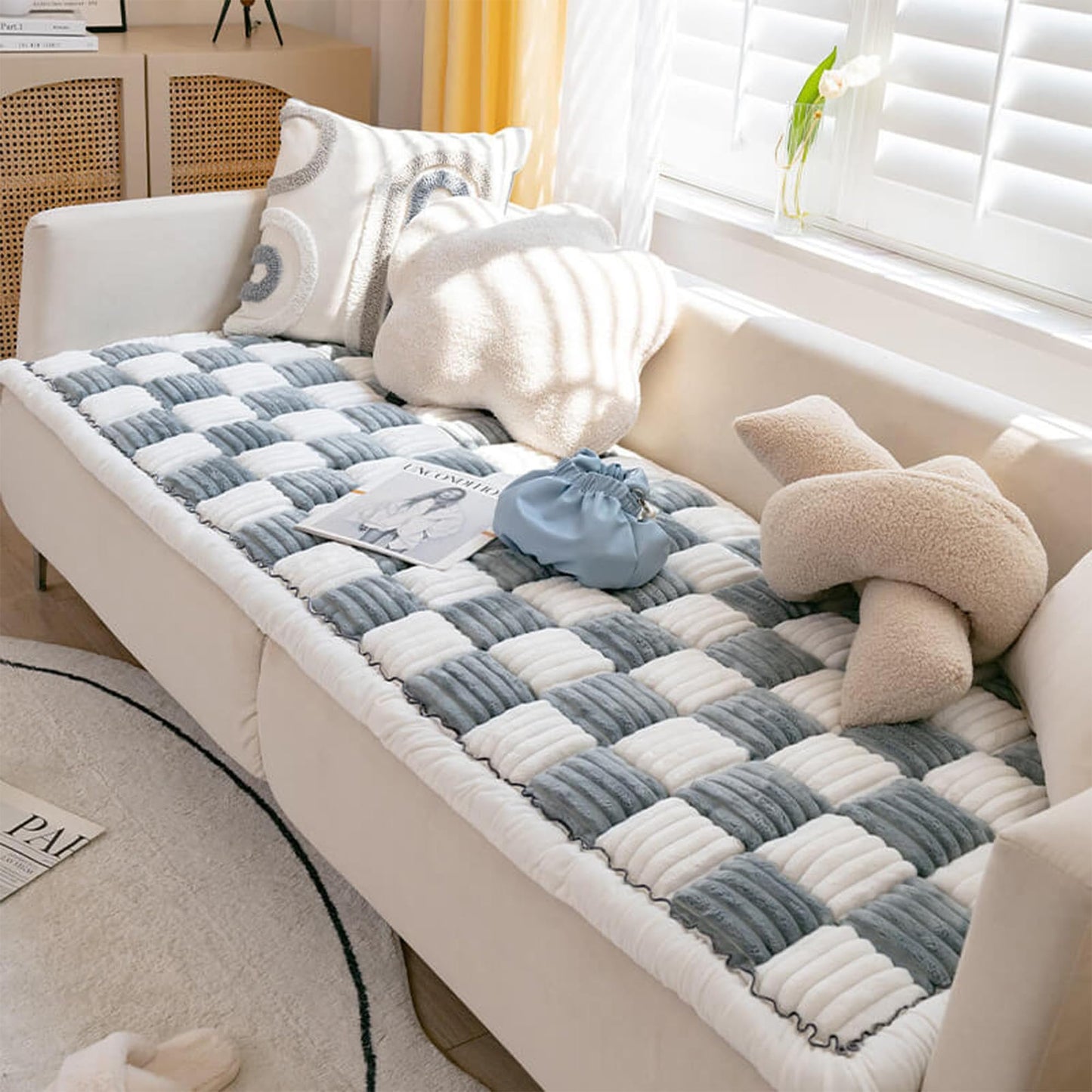 FAQs
How can I wash my Sofa Hero Covers?

Cleaning and maintaining the Sofa Hero Covers is a breeze. To get started, it's advisable to wash them before initial use. Upon unboxing, you may notice a slight natural odor, which is completely normal. To eliminate the odor and keep your covers fresh, simply machine wash them separately on a low setting. For the best results, opt for drip drying, though tumble drying on low is also possible. Please avoid ironing, bleaching, or dry cleaning the covers to preserve their quality and durability.
What material are Sofa Hero Covers made of?

They are crafted from a luxurious soft stretch jacquard fabric, comprising 85% polyester and 15% spandex material. These sofa seat covers have been specifically designed to offer exceptional elasticity, a soft touch, wrinkle-resistance, durability, and long-lasting performance
Will it fit on a reclining sofa?

Absolutely! The Magic Sofa Covers are designed to work with all types of sofas, including reclining ones, as long as the sofa cushions are removable and match the dimensions specified in our size guides.
What is the return policy for the Sofa Hero Covers if I am not satisfied?

Your satisfaction is our top priority! If you are not completely satisfied with the Sofa Hero Covers, we offer a hassle-free return policy. We will cover the shipping costs both ways, ensuring that you can return the product with ease and enjoy ultimate comfort and peace of mind.