Regular price
$70.00 USD
Sale price
$29.95 USD
Unit price
per
Sale
Sold out
Sizing Guide
Immerse in softness, embrace elegance, and enjoy ultimate relaxation!
This exceptional cover is more than just a practical addition to your living space; it's a statement of comfort, elegance, and sophistication. Imagine sinking into your sofa, enveloped by the luxurious softness of our cover, as your worries melt away. 
Plush Sofa Hero Cover is designed to seamlessly blend with your existing furnishings while adding an element of opulence. Whether you want to protect your sofa from everyday spills or transform it into a cozy haven, this cover delivers on both counts.

Why you'll love the Plush Sofa Hero Cover?

Ultimate Comfort: The centerpiece of this cover is its sumptuous fabric, which beckons you to experience unparalleled comfort. It's like wrapping your sofa in a cloud of softness. Sink in, feel the plushness against your skin, and let the worries of the day slip away.
Pet Scratch Resistant:  The durable fabric can withstand the playful antics of your pets, protecting your sofa from unsightly scratches and tears. Enjoy quality time with your pets worry-free, knowing your furniture is safeguarded.
Non-Slip Bottom: Plush Sofa Hero Cover features a non-slip bottom, ensuring it stays securely in place. No more constant readjustments or slipping covers. Whether you have a leather or fabric sofa, this feature guarantees that your cover remains in position, even during active use.
Machine Washable: Our plush sofa cover is machine washable, allowing for effortless cleaning and care. Simply toss it in the washing machine when needed, and it comes out looking as good as new, ready to provide long-lasting protection and comfort.
Share
View full details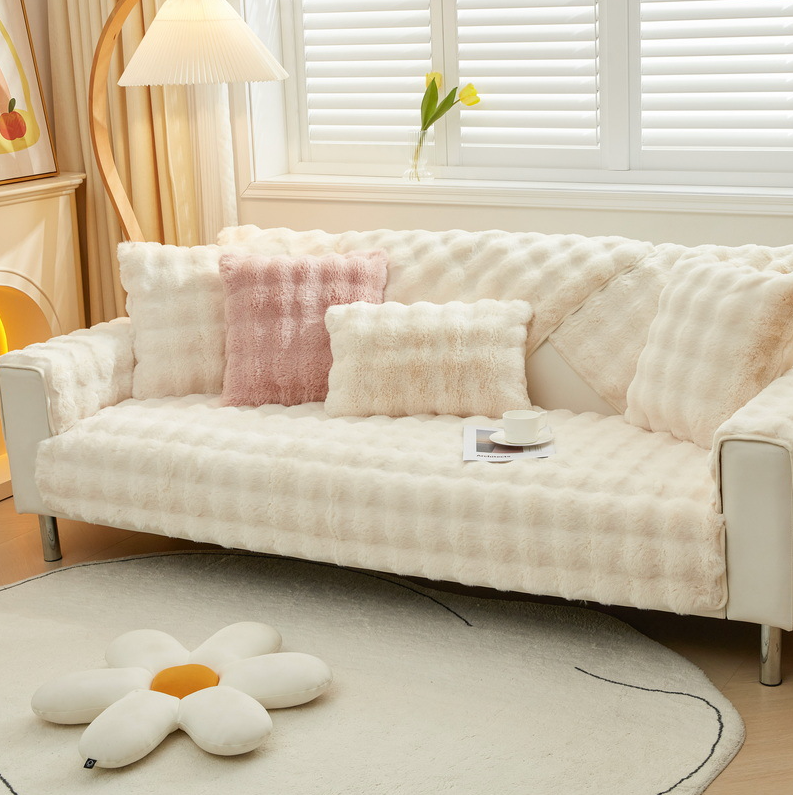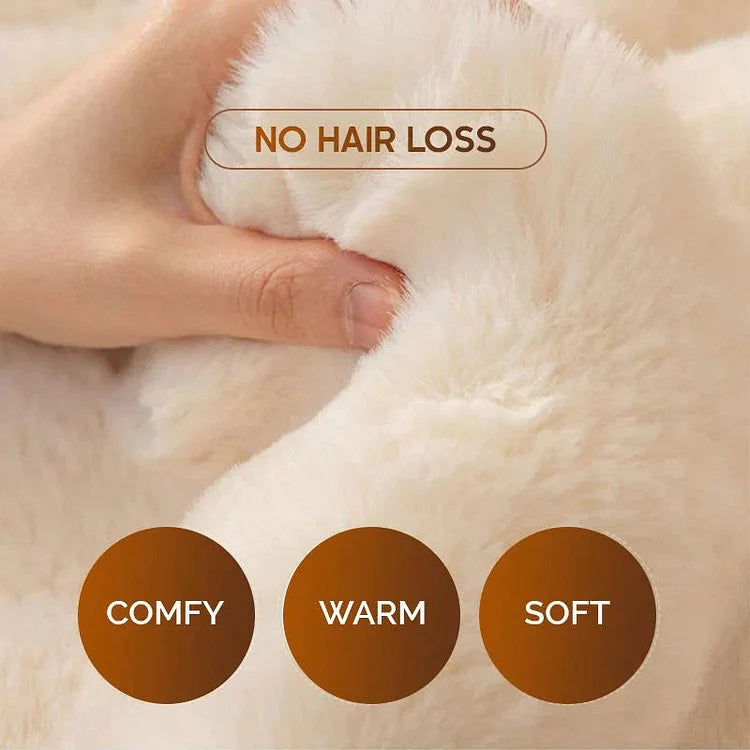 Sizing Guide
FAQs
How can I wash my Sofa Hero Covers?

Cleaning and maintaining the Sofa Hero Covers is a breeze. To get started, it's advisable to wash them before initial use. Upon unboxing, you may notice a slight natural odor, which is completely normal. To eliminate the odor and keep your covers fresh, simply machine wash them separately on a low setting. For the best results, opt for drip drying, though tumble drying on low is also possible. Please avoid ironing, bleaching, or dry cleaning the covers to preserve their quality and durability.
What material are Sofa Hero Covers made of?

They are crafted from a luxurious soft stretch jacquard fabric, comprising 85% polyester and 15% spandex material. These sofa seat covers have been specifically designed to offer exceptional elasticity, a soft touch, wrinkle-resistance, durability, and long-lasting performance
Will it fit on a reclining sofa?

Absolutely! The Magic Sofa Covers are designed to work with all types of sofas, including reclining ones, as long as the sofa cushions are removable and match the dimensions specified in our size guides.
What is the return policy for the Sofa Hero Covers if I am not satisfied?

Your satisfaction is our top priority! If you are not completely satisfied with the Sofa Hero Covers, we offer a hassle-free return policy. We will cover the shipping costs both ways, ensuring that you can return the product with ease and enjoy ultimate comfort and peace of mind.